The Neuron Project
The Neuron Project symbolizes the pathways to the brain and draws attention to the importance of epilepsy research.
Art Meets Science
To support epilepsy research at UW-Madison, businesses, families, and individuals can be part of a contemporary art installation at the Wisconsin Institutes of Medical Research (WIMR). These illuminated neurons symbolize the pathways of the brain, as well as the growing network of people working to increase awareness and raise hope. At the end of this hallway, are the labs doing cutting-edge epilepsy research funded by Lily's Fund.
You can purchase a neuron to honor someone you know with epilepsy, or to show your commitment to a brighter future.
Downloads:
Neuron Project Brochure
 Pledge Form
Neuron payments may be divided over multiple years, and because of corporate underwriting, 100% of your purchase goes to epilepsy research.
Contact Lily's Fund for more information.
The Neuron Project was made possible with generous underwriting from The Boldt Company, along with contributions from Championship Awards, Duwe Metal Products, Inc., EGI Mechanical, Inc., H&H Industries, Inc., North American Mechanical Inc, Pieper Electric, Wall-Tech, Inc. and Zimmerman Architectural Studios.
Because of their generosity, all funds raised from neuron sponsorships will go directly to epilepsy research. 
Special thanks to Nicole Cooke for beautiful photography and to Tony Cooke for his brochure design.
Sponsorships
Large
Medium
Small (Sold out!)
$10,000 to sponsor a large (27″) neuron.
Suggested for families, businesses and organizations.
$5,000 to sponsor a medium (18.5″) neuron.
Ideal for family and group donations.
$1,000 to sponsor a small (13.5″ diameter) neuron. This level reserved for individuals and families only.  SOLD OUT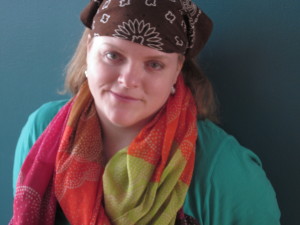 Meet the artist
Piper Vollmer is the creative force behind The Neuron Project. She is a sculpture and installation artist who lives in Madison, Wisconsin.  She has made this generous gift of her art in honor of her husband's family, some of whom live with epilepsy. Thank you, Piper, for beauty and patience!
$10,000 Neurons
The Boldt Company
Donna and David Gray
Gracie Penwell's Love Train
Sigma Alpha Epsilon-Wisconsin
The Evjue Foundation
Anonymous
Olson Charitable Trust
Family of Sarah Jacobs Bartlett
Anonymous
Lily's Luau Guests 2015
$5000 Neurons
Tess O'Brien and Steve Heinzen
Kim and Patrick Atkins
The Vollmer Family
Anne Morgan and David Giroux
Glenn and Kathy Pentler
Friends and Family of James R. Morgan
Mary Pat and Chris Berry
Bobbie and Steve Jellinek
Epic Employees
$1,000 Neuron (Sold Out)
​Mary Jo and Matt Kronberger
Susanne and Mark Treiber
The Guetschow Family
Rachel Anne Wittrock
Judy and Paul Steinmetz
Andrea and Paul Dearlove
Carrie Morgan
Donata and William Oertel
Barbara Job Packham and Jerry W. Packham
Kelli Simpkins and Todd LaRosa
Brad and Allyson Crowley
Amanda Berry and Jeffrey Wheaton
Christina Kendziorski and Michael Newton
Family and Friends of Taylor Thompson
The Jordahl Family
Ann and David Landwehr
Robert and Margaret Pearce and Family